Did you know that a house break-in occurs every 18 seconds in the United States? The good news is that there's an extensive range of simple, inexpensive, and safe measures to reduce your likelihood of becoming the next burglary victim substantially. It' s all about making your home a harder target to burglarize than others. Most thieves break in through a garage door, back door, kitchen or bedroom window. Below are some ingenious tips and tricks to burglar-proof your home-sweet-home. Follow these proven tips today and never get robbed in the future!
Install CCTV Cameras or an Alarm System or Both!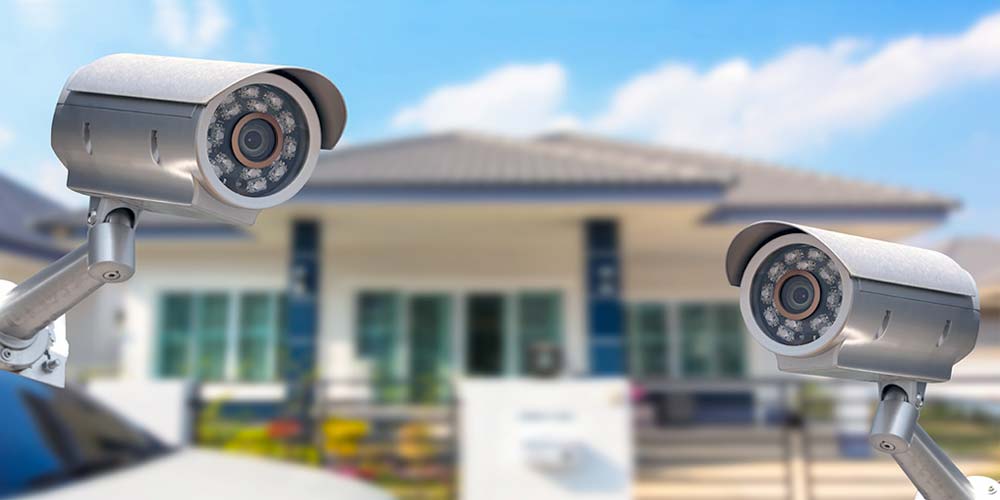 Whether you are a tenant or an owner, investing in a home security system can provide you with the security level you need. Alarm systems, video surveillance cameras, or a complete security system are effective deterrents, with burglars confessing they avoid houses with them. There's a myriad of alarms to choose from – be sure the one you pick has visible signage and is adequately programmed, installed, and maintained. Some security systems can also help minimize losses. If a thief attempts to defy your security system, all alarms are activated, and a notification is sent to you or the local authorities. If yours depends on the neighborhood's reaction, make sure your neighbors are able and willing to respond. In general, this will scare off the thief and keep your home and belongings safe.
Exterior Lighting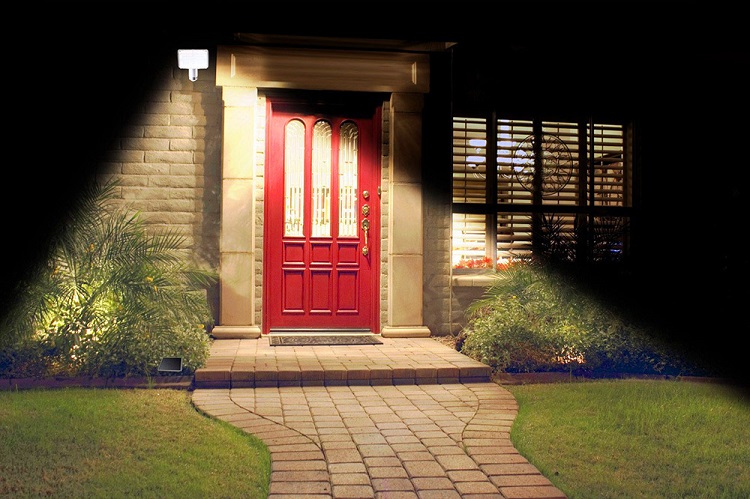 Exterior lighting is also a good deterrent, as long as it is turned on and off as if someone were at home. Ensure that the areas around your home, especially driveways, are well lit, controlled by a timer if necessary, which will make your home safer and more comfortable if you come home after dark.
Motion Sensor Lamps
It is useful to install them, especially at the back of a house or apartment. Infrared motion detector lamps are also easy to obtain and inexpensive. An unexpected light that comes on unexpectedly is a sure deterrent to a burglar who will wonder what other security features you have.
Install timers automatically turn on the light if you're away from home at nightfall or if you're away for a few days. The timers should replicate the times when you usually turn the lights on and off. They are inexpensive and are available at most hardware stores.
Warning Stickers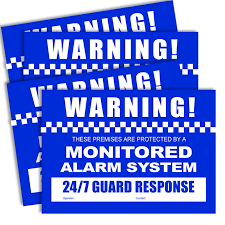 Place highly visible stickers on or near front doors and windows that indicate an alarm system, a dog, or membership in a neighborhood watch group. Your local police station should have an anti-crime adviser who can help you affix them.
Windows
An open window, visible from the street, maybe the only reason a burglar would choose your home. Ground floor windows are more sensitive for obvious reasons. Ensure that all accessible windows are equipped with a security grill, security screen or burglar bars, or single-cylinder locks operated by a key.
Door Locks
Install two-cylinder key locks on all exterior hinged doors. A quality knob-in-lock set will have a "deadbolt lock" mechanism to prevent burglars from using a credit card to open it. By examining the exterior doors, you can also verify that they're reliable and sturdy. If not, you may need to replace them or add a security screen. You may also want to consider installing a wide-angle peephole on your front door.
Install Security Screens to Your Doors and Windows 
Complement your defenses with
security screens
installed on windows and doors. The most common method of breaking into a home is through windows and doors. Mesh security screens act as a security barrier and allow you to open the house without compromising security.
Sliding Doors
An ideal entry point for burglars! Install key locks or patio locks on all exterior sliding doors, such as patio or veranda doors. Sliding doors can also be made more secure by inserting a wood or metal dowel in the track to limit movement.
Protect Your ID
It's a good idea to take pictures of all your valuables around your home – an essential piece of evidence for an insurance claim if you ever need to make one. These photos can be kept in a safe deposit box or at a relative's home. It's also a good idea to keep receipts for more significant bills for the same reason. Remember to take photocopies of your passport, driver's license, and all the cards in your wallet and keep them safe.
Home Safe Deposit Boxes
Burglars know all the hidden places to look for keys, valuables, and relevant documents. The price of a good home safe is going down, so installing one could be a good investment. Home safes should be anchored in the floor or on permanent shelves, and should not be kept in the master bedroom or a closet. Use a safe regularly so that it becomes routine, and the code always remains secret.