When you hear the words "home security," the odds are that you'll start thinking about security systems, but it is much more than that. Home security is not just about products – it is a type of mindfulness you fit into everyday life.
Your home is a safe harbor where you weather the storms of life, from exhausting jobs to high gas prices to actual lousy weather. Home security helps you think about how to protect your haven. Sadly, home security is sometimes also about getting that safe place back after a break-in and doing your best to make sure it never happens again.
Why Home Security Matters
It takes a lot of vigilance to protect your home from threats. Whether you rent or own your home, it is a refuge from all the scary things outside your door. Threats can come from anywhere but knowing what they are and how to ward them off is a huge comfort.
We could trot out statistics about burglaries but there is something more important; once you know the motivations driving burglars and the things they look for, you start to understand home security as an essential mentality to strive for.
The biggest threat to your home's security is a burglar looking for a quick score. If a burglar can't get in fast enough or when nobody's around, then the risks outweigh the rewards. Most burglaries are not elaborate heists with weeks of planning – they are a mad dash with almost no prep.
Free Ways to Jump-Start Your Home Security
You do not necessarily need to start with a burglar alarm right away. A burglar alarm is a helpful tool, but you do not need it to build good home security habits.
Here are some ways you can improve your home security.
Conduct a Home Security Assessment
A security assessment explores the small things that paint a picture of your house's security, like the types of locks you use, if someone can reach your windows and if you know your neighbors or roommates. If you do not have a security mindset, it is easy to miss gaps in your security.
After you finish your assessment, apply what you learned and build some new habits:
Set reminders on your smartphone to turn on lights at night

Lock the door every time you go in or out

Look for opportunities to improve your security
Security Systems
Alarm systems are some of the best tools to improve home security. They monitor your home using a suite of sensors like:
Door and window sensors

Carbon monoxide detectors

Glass break sensors

Smoke detectors

Garage door sensors
Stick with entry and motion detection if you have a tiny budget. Your system needs to detect burglars first and foremost – you can always add other kinds of sensors later on.
Every device in a system communicates with a control panel, which contacts a monitoring center when the alarm goes off – if you pay for a professional monitoring plan. The monitoring center verifies the type of alarm and alerts emergency responders to come to your home.
Most smart home security systems have a mobile app that helps you control everything from your smartphone. This is a killer feature for helping you build your home security habits because alarm systems do not work when you forget to arm them.
Security Cameras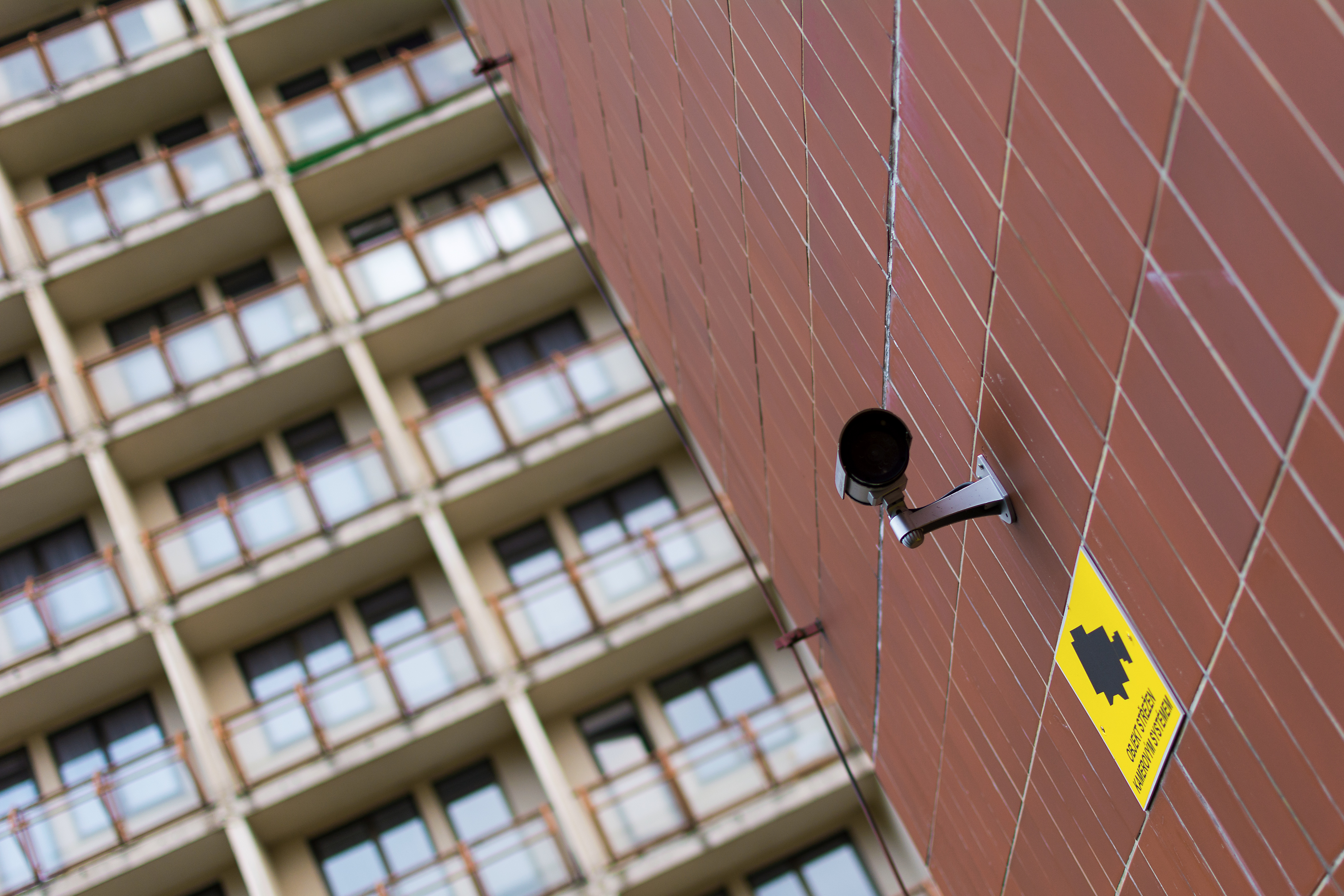 There are two ways to approach security cameras; either adding to a security system or as a cheaper, standalone alternative.
Security Cameras in Alarm Systems
Adding a security camera to your home alarm system lets you view live footage in your security system's app.
Even with security cameras in your system, security companies don't watch your video unless there's an alarm. The monitoring station doesn't assign someone to watch over your home 24/7 – they only react when there is a reason to do so.
Standalone security cameras
We think a camera is an excellent middle-ground solution for folks that can't afford a security system. If nothing else, you'll have video proof of the neighborhood cats taking an unusual interest in your flower beds.
Home security isn't only about spending money to ease your troubles – it is a mindset you build through patience and by practicing good security habits. It is also about learning where you fall short and striving to be better in the future.
Let us know in the comment section what security system (if any) you have at home.